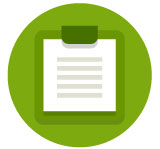 Create your Gates Account
To start losing weight with Gates, we will need first to know some details about you. Create your Gates account and tell us about your weight goals and health conditions. We will need this information to design a diet plan customised according to your conditions and needs.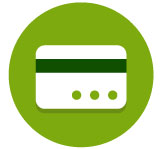 Pay the subscription fees
The fees for the online dieting is 500 Egyptian Pounds. This allows you to enjoy our online dieting and support services for four weeks. You can choose from a number of different payment methods including both online and offline methods.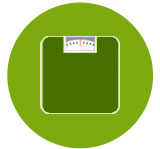 Start losing weight
When dieting with us, we like to adjust your diet plan every week in order to achieve the best weight loss result. So after creating your Gates account, your data will be reviewed by our team of doctors. We will then set a 7-day diet plan for you. At the end of these 7 days, you will be required to log in to your Gates account to tell us your new weight and feedback. Again, our team will review this data and send you a new 7-day diet plan. We will keep repeating this process until you reach your desired weight.
Maintain your weight
When you don't want to lose more weight, let us know through your account, we will then send you instructions to follow so that you can maintain your new weight.